GOT MOLD DAMAGE? WE CAN HELP!

Orange County's Trusted Mold Removal Company
Mold removal and remediation prevents the further release of spores, irritants, allergens and toxins that can put the entire building along with everyone in it at risk. Do you need mold remediation services, or suspect that you have an outbreak hidden inside a wall or underneath carpet or flooring?  For anything larger than roughly 3 by 3 foot areas the EPA urges hiring a licensed mold damage restoration company for your home or business.
Even for those smaller problems you need to follow guidelines to the letter. Otherwise you'll be exposing yourself as well as your family or employees to some very serious health risks. You'll also be releasing invisibly small spores into the air, potentially making the outbreak even bigger.
The EPA notes that even indirect exposure can lead to irritations, allergies, a weaker immune system, and even permanent organ damage. And it doesn't take huge blotches of black mold — certain species with different colors also release toxins.
Today's tighter energy-efficient buildings hold in moisture, and that's about all mold needs to grow.  It actually grows best in the dark, and may be hiding completely out of sight.
So mold remediation is a much bigger issue than a generation or two ago.  You can count on the licensed mold removal and odor control specialists at Service First for safe and thorough work.
Choose Service First Restoration
You can reach us anytime, 24/7 for an immediate response and prompt, professional services.
Family owned, our company is insured, bonded, and licensed for mold remediation services along with full-service fire and water damage restoration services.  We have CRA and IICRC and certified technicians in a broad range of specialties. We also maintain the latest in state-of-the-art equipment to serve you better, and provide a comprehensive warranty.  We offer a free inspection and consultation, and can then provide a detailed estimate.
60 MINUTES RESPONSE TIME CALL NOW!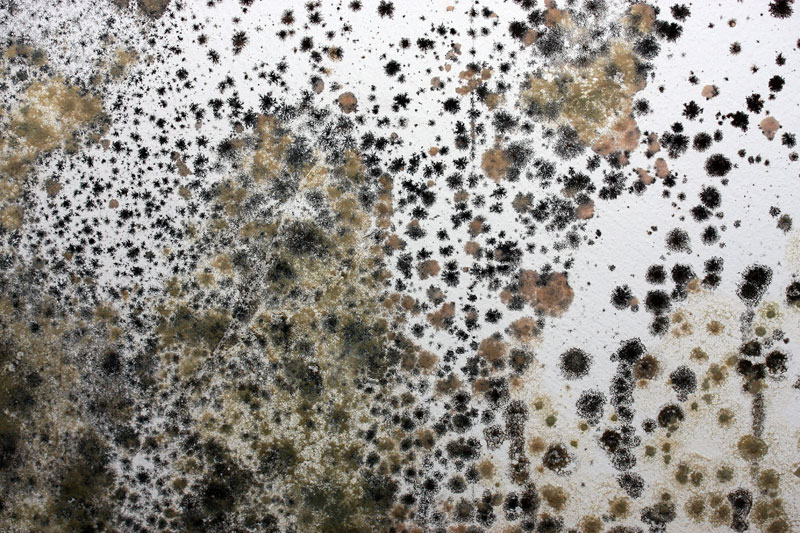 Mold Removal & Remediation Process
The need for mold damage restoration can come from a variety of original causes, ranging from flooding, sewage backups, and plumbing failures to spills leaving you with wet carpet to inadequate ventilation in a bath.
Since mold is a type of fungi and doesn't require light to grow, hidden moisture can lead to hidden problems. Even a small plumbing leak inside a wall is likely to result in an outbreak along with progressively worse water damage. And mold itself damages many porous building materials, textiles, and paper products.
PROFESSIONAL MOLD DAMAGE REMOVAL

Preparation

Besides inspection and testing to identify the exact nature, location, and scale of the problem our experts complete quite a bit of preparation before actual mold removal begins.
They're protected against health risks by special gear, and protect you and your home by isolating the work area. That includes setting up plastic barriers, carefully placing and adjusting negative-pressure exhaust fans, and deploying HEPA filters to remove microscopic contaminants.
Mold Removal

Our licensed technicians are experienced and highly trained and will use the best methods for your specific situation.  Options include non-toxic chem wipes, sanding and wire brushing, and HEPA vacuuming.
Our dry ice "blasting" equipment can quickly clean large home or business building surfaces. Anything affected beyond the surface of materials such as sheet rock and wood framing must be removed and replaced. All such materials as well as cleanup wastes must be treated as hazardous and kept sealed until haul away and proper disposal.
Mold Remediation

We'll then follow through with procedures such as applying non-toxic mildicide just in case any spores remain.  Our mold damage restoration work can then make repairs to the affected areas, including painting to restore everything to its earlier appearance.  We can also clean and treat affected belongings such as upholstered furniture and drapery.
TIP Special paints do not kill fungus and spores.  Read the label carefully:  they simply seal the surface to keep stains from bleeding through.  If the interior construction is still damp they can actually make matters worse.
Odor Removal

With major problems, especially sewage and mold combinations, you may still have lingering musty smells.  Our unique and Eco-friendly ozone generators will neutralize those odors wherever they might be hiding. We can also use our thermal fogging equipment for odor control.