24/7 Water Damage Restoration in Irvine, California
Facing serious water damage at your home or business in Irvine, California?  You need to take immediate action to prevent further destruction in the days and week to come.  Service First can be there in an hour or less, 24/7, for emergency service.  We're experts in contents restoration, fire damage restoration, mold remediation, sewage damage restoration, smoke and odor removal, trauma scene cleanup, and water damage restoration.
Why Service First?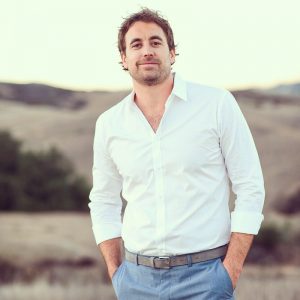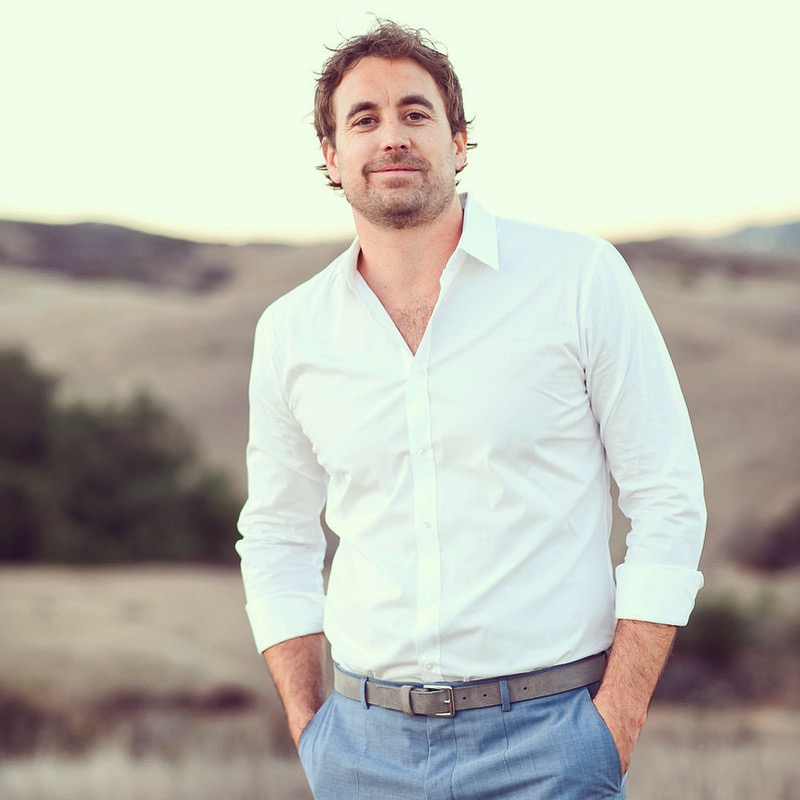 We offer complete emergency and disaster reconstruction services with a focus on mitigating secondary damage to minimize your losses. In addition to cleaning and restoration services we can provide repair and complete reconstruction, making us the single company that can take care of everything.
Service First is a family owned independent company with a personal dedication to professionalism and top-quality work.  Even our customer care is available 24/7.  And we meet all the requirements your top-choice company should have.
Talk To Christian Rovsek, ServiceFirst Owner & Founder

Our Qualifications
Properly licensed and fully insured for your protection.

Licensed mold removal company.

EPA Lead-Safe Certification.

Advanced equipment for fast progress and the best results.

Technicians certified in each special service you might need.

Professional memberships in industry organizations.  We're members of the Community Associations Institute, Independent Insurance Agents Brokers Orange County, and Guild Quality as well as

California Contractors State License Board (CSLB)

Cleaning and Restoration Association (CRA)

Institute of Inspection, Cleaning, and Restoration Certification (IICRC)

We provide a comprehensive warranty
Insurance Claims
You should immediately notify your insurance company that you've experienced a loss.  Claims for flooding and mold repairs can be particularly tricky, and our knowledgeable staff can help smooth the path.  We can quickly provide emergency estimates and will bill your insurance company directly.  We'll make sure that their requirements for restoration are met, and will provide all the detailed documentation they expect.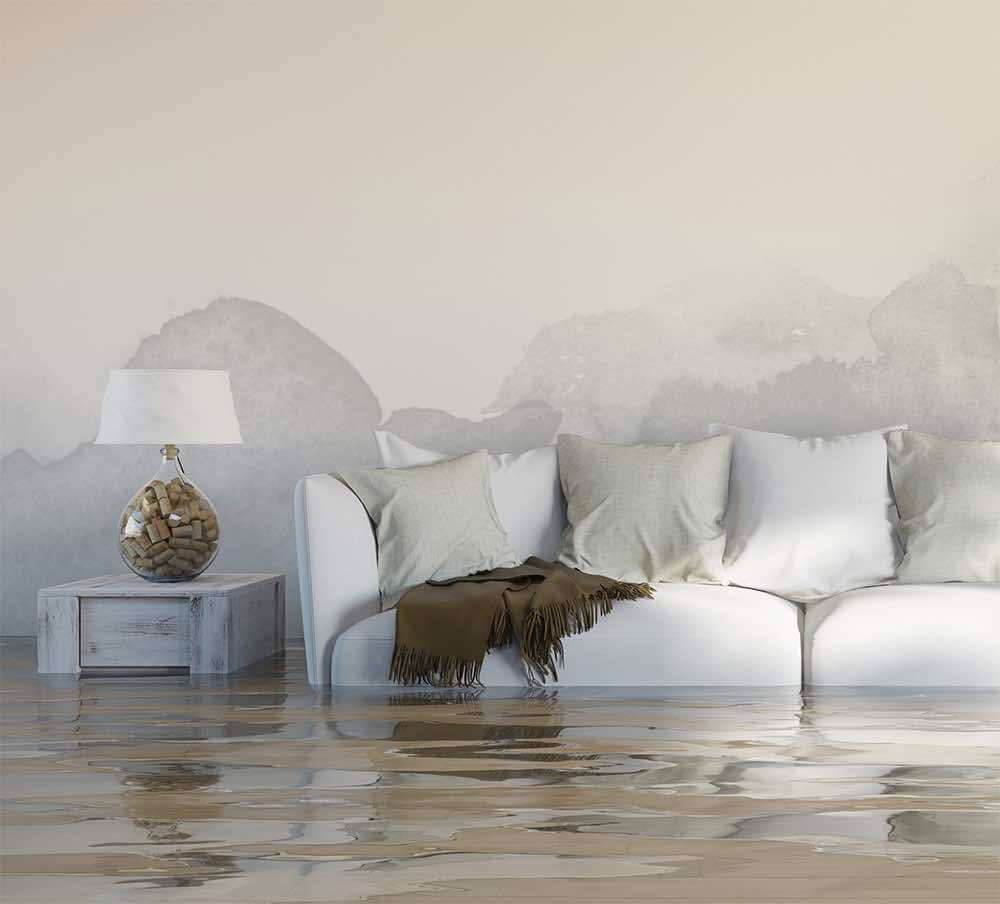 Irvine Damage Restoration
For anything more than a few square feet of wet carpet you need to call in professionals.  We're the Irvine experts when it comes to water damage restoration with highly trained and certified technicians together with specialist equipment such as unique water extraction gear, refrigerant dehumidifiers, and odor neutralizing equipment.  Our specially designed vacuums remove surface water from floors, ceilings, and walls to speed total building structural dry out.
Our restoration service for hardwood floors is exceptional and typically achieves huge cost savings over replacing that premium flooring.  In addition to other water damage restoration we use a special floor mat system to extract even more moisture then proceed to a polyethylene "tent" system and unique electric heaters.  That creates a controlled drying environment for an absolute minimum of warping so that only sanding and refinishing are necessary.
Flood Recovery
Our flood experts will take care of any standing water, then attend to crawl space cleaning, debris removal, and other services.  They'll follow through with building drying and water damage restoration.  Flooding also presents special sanitation concerns for our certified antimicrobial technicians, as any water that's been in contact with the ground or lingered more than 24 hours will be teaming with disease organisms.
Mold Remediation
Any outbreak larger than 10 square feet should only be handled by a licensed mold remediation contractor such as Service First.  The health risks and opportunities for further spread are simply too great.  Our team is ready for even the dreaded toxic black mold, with all the right gear for isolating the work area, thorough spore and mold removal, and decontaminating surrounding areas.  We can also track down the source of moisture and complete damage repairs.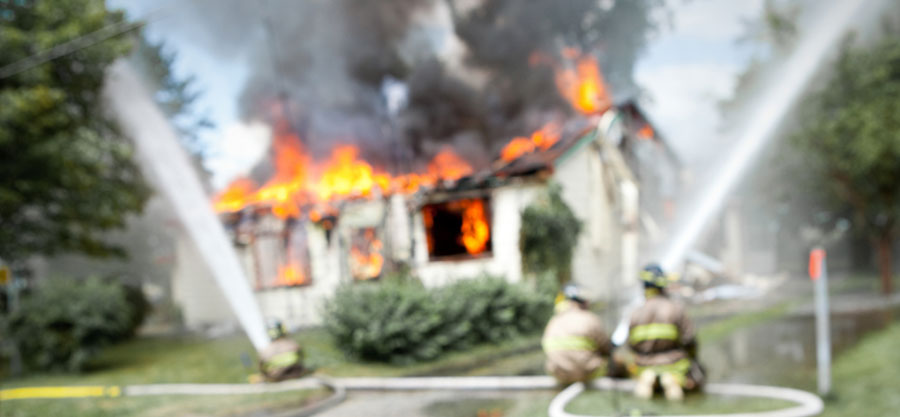 Fire Damage Restoration, Irvine CA
Service First provides complete fire restoration from initial inspection to final cleanup and haul away.  Along the way that includes
securing the building with tarp overs, board ups, and structural reinforcements,
debris, smoke, and odor removal,
water damage restoration from firefighting hoses and sprinklers, and
building repairs, demolition, and reconstruction .Smoke and Odor Removal
Smoke damage is usually extensive, permeating building materials and contents throughout the structure.  It's difficult to remove (common cleaning methods often just force it in deeper), yet contains hundreds of compounds that are toxic, corrosive, and odor causing.  Our smoke and odor removal specialists have everything they need to tackle the challenges, including dry-ice blasters, thermal foggers, and ozone generators.  They'll even attend to details such as cleaning metal hardware to avoid corrosion, and you'll be completely and permanently rid of smoke odors.
Trauma Scene Cleanup
Trauma scene cleanup after an accident, crime, or unattended death calls for both biohazard cleanup (such as blood cleanup) as well as specialized cleaning and restoration expertise.  So let our respectful specialists discretely take care of the unpleasant situation.
Sewage Damage Restoration
Sewage cleanup is as hazardous as it is unpleasant.  Let us take care of sewage cleanup with proper isolation and protection, an extensively trained sewage removal crew, and certified anti-microbial restoration technicians.
Contents Restoration and Pack Out Services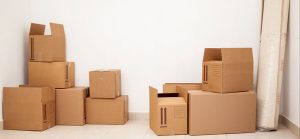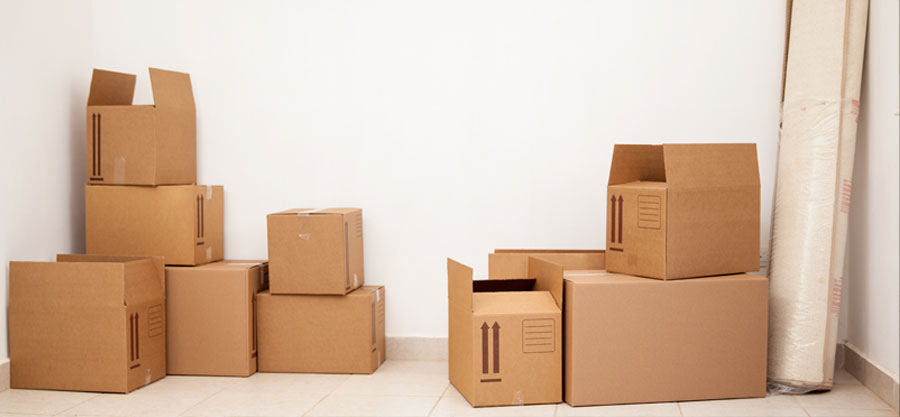 In many situations carpets, rugs, furniture, electronics, and other possessions are either damaged or at risk.  Our content cleaning and restoration services by certified technicians have that covered.  Unlike most other companies serving Irvine we have experts in artwork, books, photographs, printed media, and digital media as well as retail inventory for businesses.
Our pack out services move possessions out of a wet or contaminated environment for their protection as well as for more extensive treatment at our climate-controlled facility near Irvine.  There we have drying chambers, ultrasonic cleaners, and other specialized equipment.  As part of the process we'll provide you and your insurance company a detailed inventory of items moved (undamaged, damaged, and unrecoverable) and the treatments applied.
Repairs and Damage Reconstruction
As a licensed California general contractor we can provide whatever repairs you might need, all  the way to full reconstruction of heavily damaged areas.  Our crews cover just about every building trade, from flooring to framing, electrical, and plumbing all the way to roofing.