Professional Newport Beach Damage Restoration
Are you seeking help regarding a building disaster at your Newport Beach, California home or business?  Major or minor, immediate professional services are vital.  Not just in quickly restoring lives to normal but in preventing further damage and disruption.  Service First's certified experts are ready with 24/7 emergency services in water damage restoration and fire damage restoration as well as smoke and odor removal.  Our line-up of specialists also include licensed pros for mold remediation, sewage damage restoration, and trauma scene cleanup.
As a licensed California general contractor we're a single company that can take care of everything, from inspection and specialized cleaning all the way to complete reconstructions.  So put your worries to rest — we can be at your Newport Beach doorstep within an hour.
Why Choose Service First?
We're a family owned business with decades of experience. Our highly trained and experienced restoration specialists are on-call for 24 hour emergency service 365 days of the year.  Our experts will take care of the building as well as its contents through our restoration and pack out services.  We're a full-service damage reconstruction, cleaning, and restoration company ready to take care of all your needs with outstanding technical expertise and customer care.
Talk To Christian Rovsek, ServiceFirst Owner & Founder

Truly Professional
Our inspectors and technicians hold IICRC (Institute of Inspection, Cleaning, and Restoration Certification — the leading international non-profit, www.iicrc.org) and CRA (Cleaning and Restoration Association, http://www.crassociation.org/) certifications.  Service First is a member in good standing of the Community Associations Institute, Guild Quality, and IIABOC (The Independent Insurance Agents and Brokers of Orange County).  We're also a (CSLB) California State License Board general contractor and an EPA certified lead-safe firm.  And of course we're licensed, insured, and bonded.
A Restoration-First Approach
For us, job-one is protecting everyone's health and safety.  Second only to that is our dedication to preventing further deterioration.  Full and immediate restoration will almost always put a stop to mold, wood and drywall destruction, and other problems that can begin in as little as 24 hours.  As just one water restoration example, flooding often leads to replacing hardwood floors.  But we can quickly and quickly and effectively dry them before significant warping.  Sanding and refinishing by our crews then completes their restoration, saving many thousands of dollars and a week (or more) of construction work.
Insurance Experts
We'll bill your insurer directly, saving you time and hassle.  Our years of experience with all the leading insurance companies serving Newport Beach have taught us every in and out of insurance company restoration and documentation requirements for coverage, along with a smooth and swift claims process.
Outstanding Care Capability and Care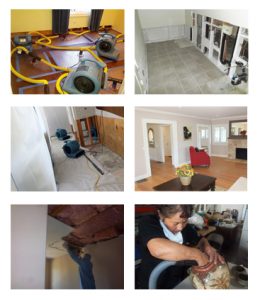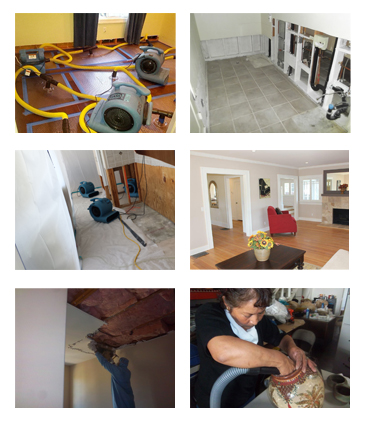 Service First maintains an arsenal of the latest in technologies for water, sewage, and mold remediation.  Our technicians are highly trained have the latest in advanced equipment.  We always uses eco-friendly products and procedures.  Our repair and construction crews are skilled and experienced, and like you we never settle for anything less than top-quality materials and workmanship.  Here are just two of the many examples we could give.
Following a Newport Beach neighborhood sewer disaster we were the only contractor on the scene who took the proper precautions and restoration measures, avoiding the more extensive sewage and mold remediation needed for others' homes.

Service First was chosen to restore the 1918 Bushard arts-and-crafts home, modernizing while retaining historic materials and details with outstanding results.
No one at Service First forgets that you're having a difficult time and urgently want everything clean, safe, and back to normal.  So we also provide 24/7 customer care along with a comprehensive warranty.  Every hour counts, so you can reach us for no-charge consultations any time of the day or night.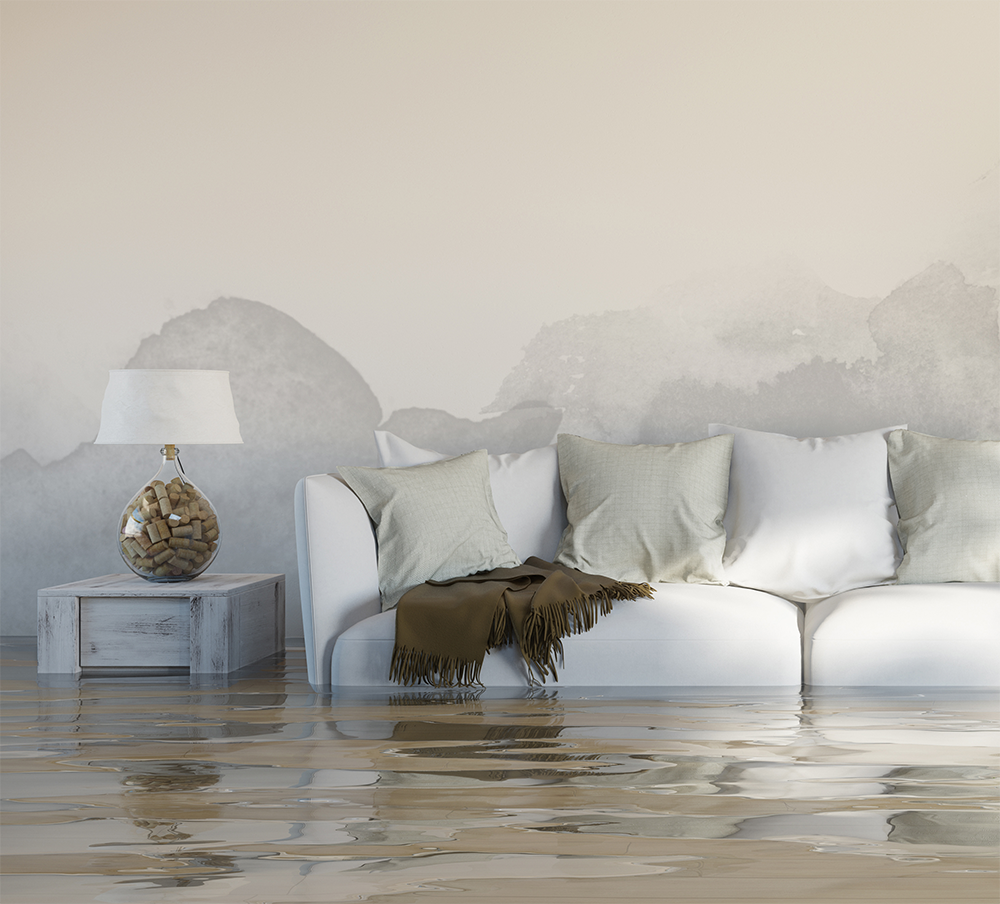 Our Newport Beach Services
We cover the complete list of services you might need for fire and water damage restoration as well as trauma scene cleanup.
Water Damage Restoration
Our water damage specialists provide rapid and complete water damage removal,  including building dry out and dehumidification that puts an end to further deterioration and disruption.  We're the leading Newport Beach specialists in wood floors.  Starting with unique mats for water extraction, we then create controlled drying conditions with e-Tes systems.
Mold Remediation
Never underestimate the health hazards of mold.  Not all toxic species are black, and a major part of (or even all) growth can be hidden within walls, under flooring, and behind cabinetry and appliances.  Because of this and the ease with which mold spores spread, the EPA and OSHA set specific guidelines and requirements for mold removal.  And our properly licensed crews follow them to the letter.
Storm Flood and Sewage Damage Restoration
The IICRC rates any water standing more than 24 hours, storm flooding, and sewage backups as Category 3 (black).  Their guidelines place exceptional demands in dealing with these pathogen-filled situations.  Our certified anti-microbial technicians know exactly what cleaning and disinfection is to be immaculately completed.  Wearing personal protective equipment they'll set up containment and isolation along with HEPA air-filtering, and confirm sanitary conditions after completion.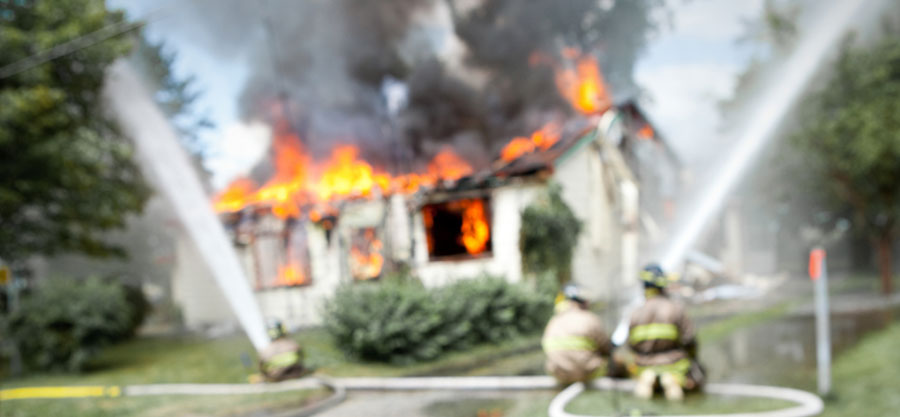 Fire Damage Reconstruction
Any fire, annoying or devastating, is likely to require a wide range of specialist skills for complete and correct fire damage restoration.  In most cases it's necessary to deal with direct fire restoration, water damage restoration, and much more.  Beginning with inspection and securing the building then all the way to full damage reconstruction and debris removal we have the certified technicians and specialized equipment to cover everything.  Smoke and soot quickly lead to stains, tarnish and corrosion, and odors.  So our fire restoration services take care of building surfaces, kitchen and bath trim, hardware, fixtures, and appliances.
Smoke and Odor Removal
Whether you need tobacco, mold, or fire odor removal we permanently deodorize.  That begins with expert surface removal with just the right professional-grade cleansers.  Our advanced equipment such as ozone generators then safely and harmlessly break down odor compounds wherever they might be hiding, even within the structure itself.  Our smoke and odor removal services include cars boats, homes, offices, restaurants, and RVs.
Trauma Scene Cleanup
We can also help if you've been so unfortunate as to have had an accident, crime, or unattended death at your home or business.  You no doubt don't want to face the scene, and many conditions such as biohazards require specific expertise.  We'll quickly take care of everything, including proper handling, transportation, and disposal of trauma scene cleanup wastes.  Our skilled crews will complete any necessary repairs and replacements, arriving and leaving discretely and leaving behind no unpleasant reminders.
Pack Out and Contents Restoration
Our fire, smoke, mold, and water restoration services also cover content cleaning and restoration for items such as upholstery, drapes, rugs, and carpets.  We're often able to recover what our clients thought was unsalvageable.  It's often best to combine restoration and pack out.  We'll inspect, carefully pack, and then transport items for cleaning and treatment at our climate-controlled facility near Huntington Beach.  We have specialized equipment for items such as artwork, books, documents, media, electronics, and retail inventory.  After secure storage services we'll return everything to precisely where you want it.
Complete Reconstruction
As a licensed California contractor our company can provide complete disaster reconstruction services.  From replacing carpet to repairs and on to rebuilding a wing floor to ceiling, we have skilled craftspeople in all the building trades.  That includes cabinetry, carpentry, doors electrical, flooring, HVAC, plaster, plumbing, roofing, and windows.