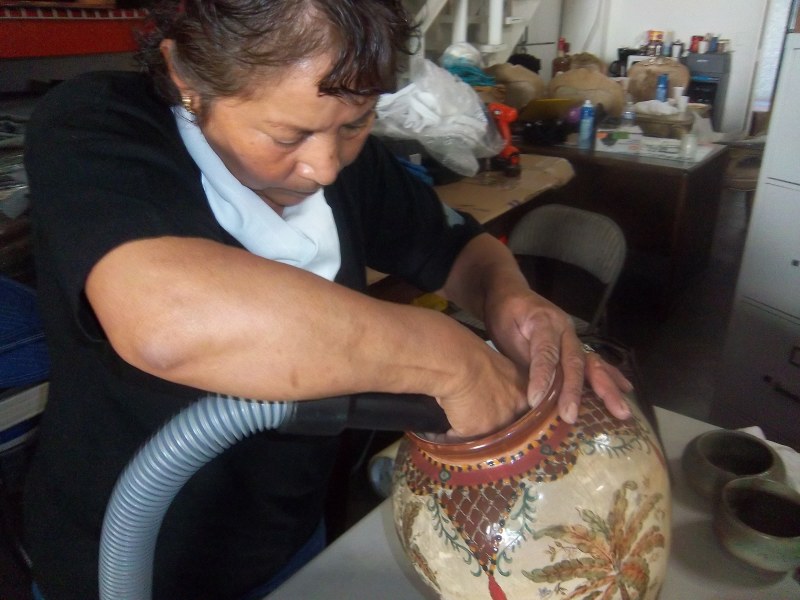 Has your home or place of business experienced fire, mold, sewage, or water damage?  Then our pack out services are often both the most effective and the most cost-effective way to rescue furniture and other possessions.
What Are Pack Out, Pack Back, and Pack In?
Simply put, building contents pack out services move items to a better location for treatment and storage.
The major purpose of pack out is to get furniture and other possessions out of damp areas after water damage or out of contaminated areas after fire damage.  Many items are also better cleaned, dried, deodorized, and stored in a more controlled environment.  Especially when specialized equipment is available at that facility.  Pack-out specialists carefully box smaller items and pad larger ones, then quickly transport everything to their facility.  They commonly provide storage until your home or business is ready for their return ("pack back" or "pack in").
Furniture and appliances are most commonly packed out, both for their own protection and to make room for water and fire damage cleanup along with building restoration efforts.  Removing large damp items from the scene also lowers indoor humidity and speeds surface and structural drying.
In cases of disaster restoration, technicians will retrieve whatever items you'll need over the next week or so as you stay with friends, relatives, or in a hotel.  Don't forget to mention any unusual items besides prescriptions.  You should also identify anything of personal value so that extra effort can be taken towards their recovery.
Professional Know-How
Damage restoration specialists begin dealing with building contents by sorting everything into groups — those that are relatively unharmed, those that are salvageable, and those that are unrecoverable.  Depending on each situation they may decide that some items can remain on-site in an unaffected part of the building while others need to be packed out for better restoration.  Non-salvageable items usually need to be held until the insurance company's adjuster has examined them, and they're often kept on-site in a storage container.
Content pack-out professionals also understand the documentation insurers require for coverage, and owners want for peace of mind.  That includes tracking each item individually, maintaining an ongoing inventory of location and status.
Things To Look For in a Contents Pack Out Service
Above all they should be fire and/or water damage restoration experts, otherwise, they may do more harm than good.  Ordinary moving & storage can leave furniture and other items damaged beyond repair.  Leaving damp materials in a closed van for a single day can result in a major mold outbreak.
Here are a few other good questions to ask prospective pack out services.
Can their flood response team make it to your home or business within an hour or two… from "right now?"
Do they provide climate-controlled secure storage?
Will you receive a copy of the inventory?  Will it include documentation and photos of each item?  Each major item or box should have its own ID-code, ideally optical scanned and computerized.
Do they have the training, experience, and equipment to properly deal with any special items you may have that need treatment?  In particular, consider

Artwork,
Books,
CD ROMs,
Computer media,
Documents,
Electronics,
Jewelry,
Photographs, and VHS tapes.