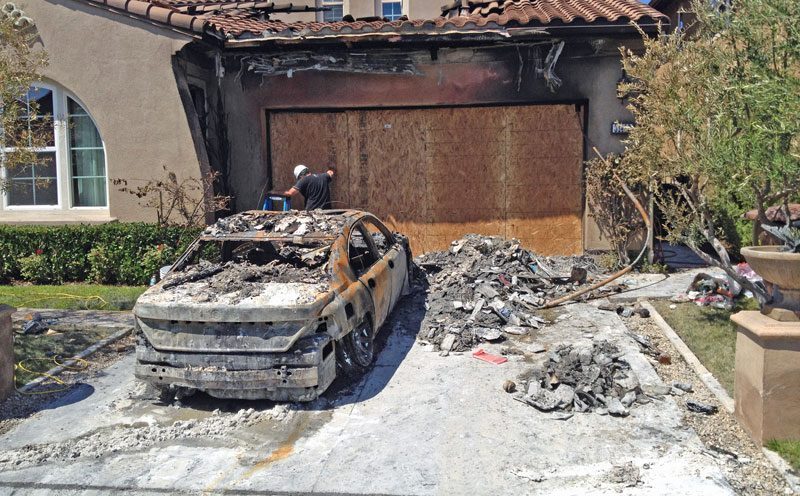 A fire is a scary and stressful event to go through. Not only can it be a traumatizing thing for the people who experience it, but there are also all sorts of negative knock-on effects and repercussions to deal with in the aftermath. Especially if the fire has caused damage to the property is affected.
If you've recently had a fire in your home or property, and you're wondering about what steps you can take to repair some of the damage done, then there are some Dos and Don't you should know. Avoid these fire damage restoration mistakes to avoid making matters even worse for yourself.
1. Using the Utilities
After the fire has been put out, it can be tempting to go back inside your property to look around. While you should take photos if you can, it's best to avoid spending too much time inside.
Falling objects and damaged structures could be a hazard. Whatever you do, you should avoid turning on any utilities at all costs, as this could result in further damage or serious injury.
2. Forgetting to Call Your Insurance Company
After a fire, you'll likely be running on adrenaline and there will probably be a million things rushing through your mind. There are plenty of people—emergency services, your loved ones—you'll need to call.
But in all of the hustle and bustle, you can't forget to call your insurance company. You'll want to get them to process your claim as fast as they can so you can start repairs as quickly as possible.
3. Not Gathering Information
Adding on from the previous point, in order to successfully win a claim from your insurance company, you'll probably need some information and evidence about the fire. For this reason, it's a good idea to speak with firefighters, get copies of any police reports, and take photographs of what the damage looks like. Failing to do this could result in you not getting any money at all.
4. Cleaning the Scene Yourself
This is a bad idea for two big reasons. The first is that you need to wait until the insurance company has carried out its inspection before cleaning, so they can confirm your claims about the damage done themselves. The second is that if you don't hire a professional fire damage restoration service, you can't guarantee that a thorough and safe enough job will be done.
5. Not Taking the Time to Find a Professional
As is stated above, it's always better, when restoring damaged homes, to have a professional come and handle this process. Such professionals will have access to specialized fire damage restoration equipment and experience dealing with damage from fires. You'll have the peace of mind of knowing your property is in safe hands.
Avoid These Fire Damage Restoration Mistakes
Though nobody wants to go through something as horrible as a fire, when the above fire damage restoration mistakes are avoided, it doesn't have to turn out for the worst. If you're in Orange County, you've been through a fire recently, and are in need of fire restoration services, we'd be happy to help. Give us a call today.