No one can motivate anyone to do anything. All a person can do for another is
provide them with incentives to motivate themselves. Here are eleven very effective
strategies to help you get up and get moving toward actualizing your enormous,
untapped potential.
* Be willing to expand your comfort zone.  It is a myth you have to "Step out of your comfort zone".  You only need to "enlarge" it! The greatest barrier to achieving your potential is a limited comfort zone. Great things happen when you make friends with your discomfort zone.
* Don't be afraid to make mistakes. Wisdom comes from making mistakes and FAILURE.  It is what you do next, after you fail that determines your steps.
* Don't indulge in self-limiting thinking. Think empowering, expansive thoughts.
*Choose to be happy. Happy people are easily motivated. Happiness is one of your
birth rights so don't settle for anything else.
** Commit yourself to joy. C.S. Lewis once said, "Joy is the serious business of
heaven."Choose to have JOY.  There is a difference between happiness and joy.  Happiness is a feeling.  Joy is a state of being, no matter what your circumstances.  Choose to FEEL happy.  Even better, choose to BE joyful.
* Spend time everyday developing your mind. Reading only 10 pages of a good book per day will give you 3650 pages of insight in a year, equating to 10-12 motivating and inspiring books.  Driving to and from work provides an excellent opportunity to listen to self-improvement CD's. 15 minutes per day equates to 91 hours of life changing information feeding your mind…something GREAT has to come of that!
* Train yourself to finish what you start. So many of us become scattered as we
try to accomplish a task so, finish one task before you begin another
.
* Live fully in the present moment. When you live in the past or the future you
aren't able to make things happen in the present.
* Never quit when you experience a setback or frustration. Success could be just
around the corner.
* Dare to dream big dreams. If there is anything to the law of expectation then we are moving in the direction of our dreams, goals and expectations.
Charles Dubois once said, "We must be prepared, at any moment, to sacrifice who we are for who we are capable of becoming."
---

ServiceFirst Restoration provides 24/7 emergency services for water, sewage, mold and fire damaged properties with full reconstruction.  Whether your concerns involve a residential home, commercial facility or multi-family housing, we are committed to providing quality service in any situation and solve your emergency service and reconstruction needs. Our highly trained staff of IICRC certified water, sewage, mold and fire restoration technicians will use the most state of the art equipment and drying technologies with a restoration focused approach to minimize the cost and time on your project.  We can assist you from initial loss through reconstruction, simplifying the process to help you restore your property and your life.
Our services include: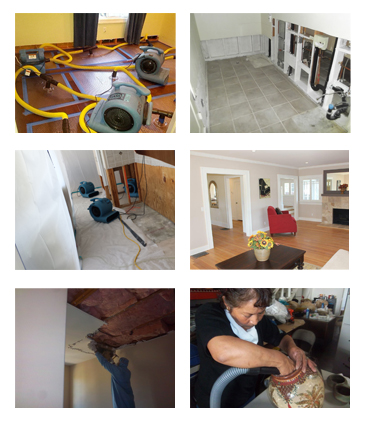 Water restoration
Sewage and mold remediation
Fire restoration
Full reconstruction
Contents restoration and pack-out
Board up & tarp over
Crawl space cleaning
Carpet, tile and grout cleaning
Trauma scene clean up
Debris removal
Our commitments to you are:
Fast Response
Clear communication
Treated with respect, integrity and genuine compassion
Restoration focused approach to save time and money
Polite, clean cut with a friendly staff
Full documentation of all work performed
Clean job site from start to finish